3DEMENTION SCENE DESIGN
BLESSING|2013
TIME / INTRUMENTS:4DAYS / MAYA /PGOTOSHOP
I have used a special perspective to design this scene, dividing the whole world into two parts. One is the residents leading a normal life in the town, the other is the immortals living in the trees that can observe the state of human life and meet the human's wishes.
The main perspective and technique of broad overlook applied in this work will increase the dimension of space, whose sense of hierarchy will be reflected through the distant dense woods.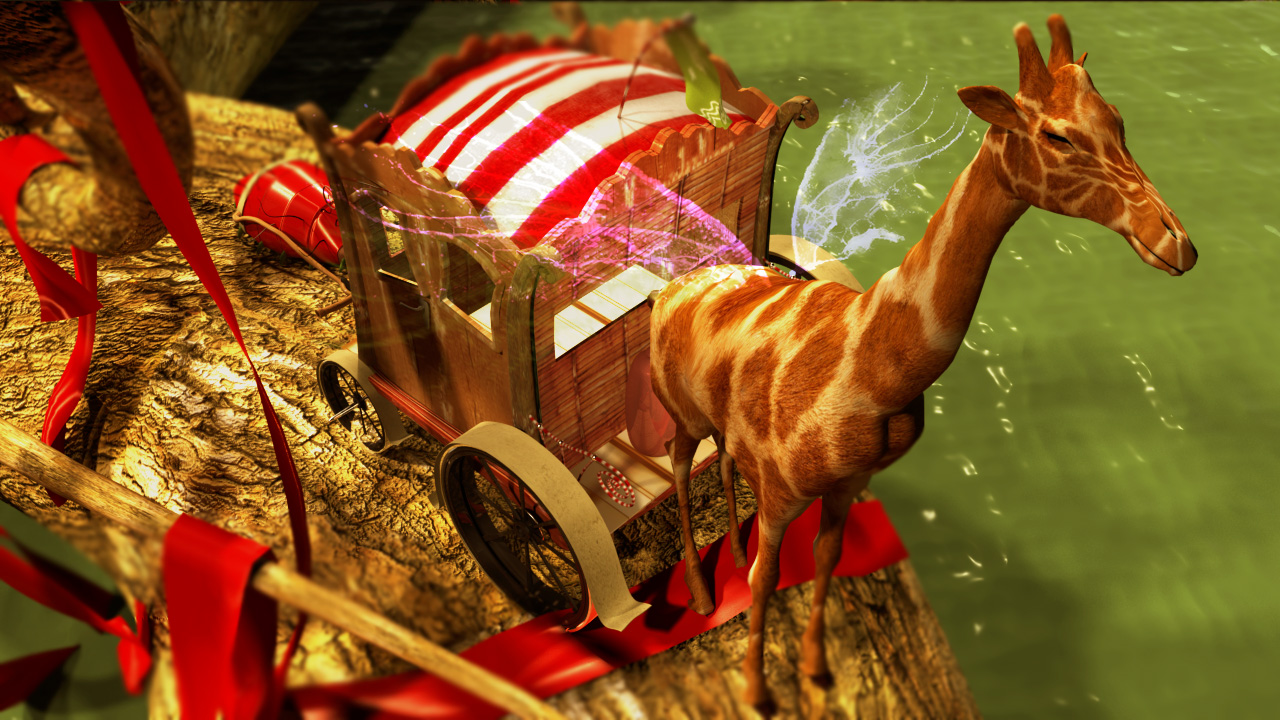 DESIGN THOUGHT
I have deliberately placed the camera in an angle of partially overlook so as to more clearly record the leisure look of deer.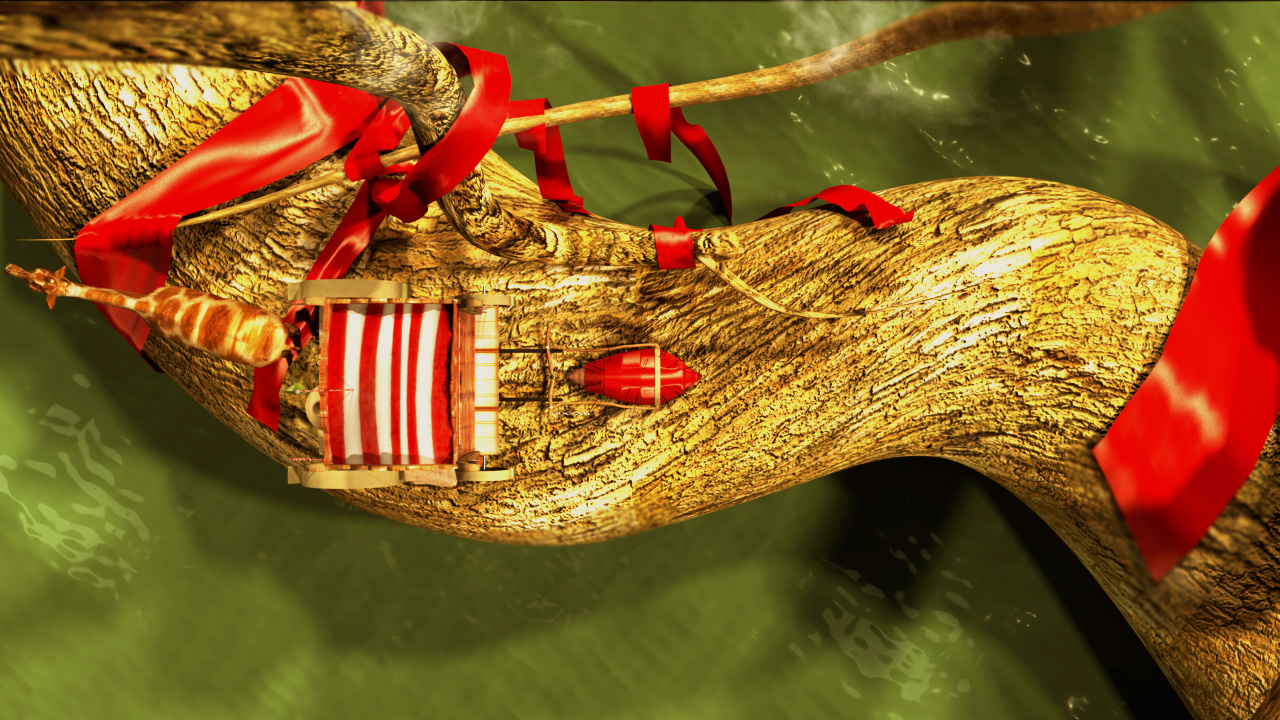 DESIGN THOUGHT
Initially I did not design to add red silks and satins in the work, and the idea was inspired when I saw the scene of hanging red cloth for good luck on the bus.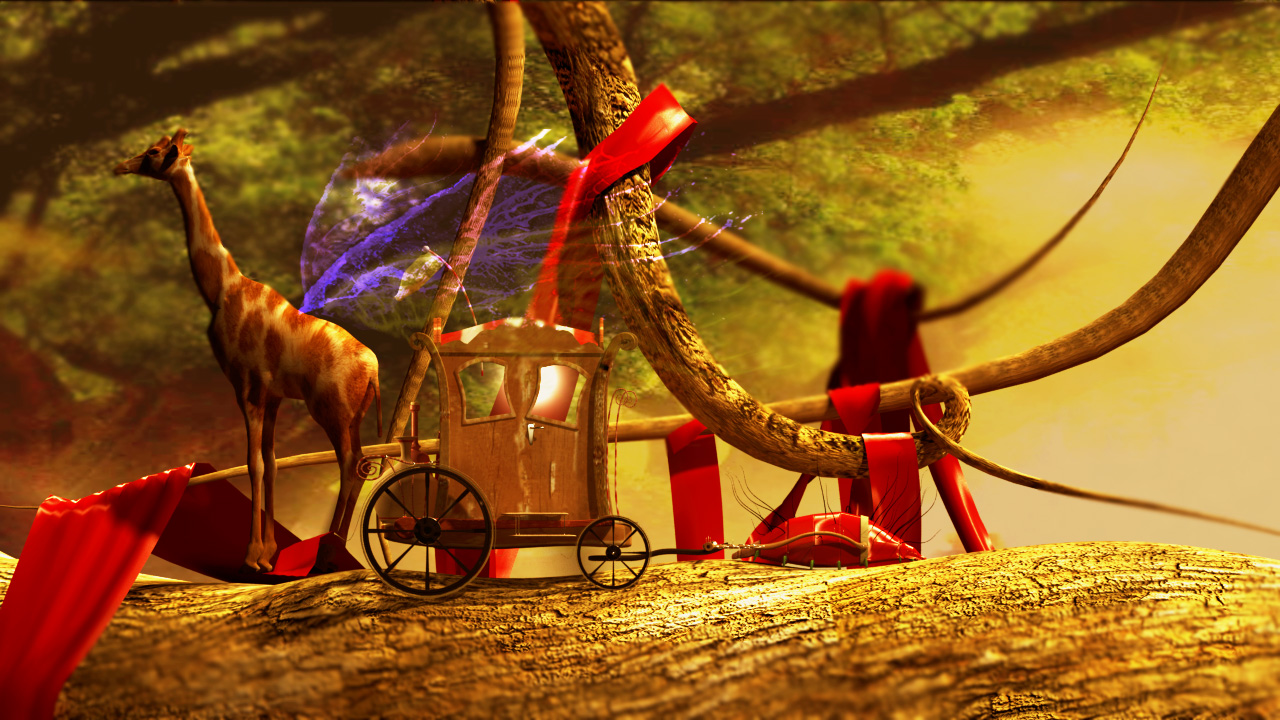 DESIGN THOUGHT
The side-looking perspective will reflect the distant view of luxuriance, and this kind of medium shot will also show the whole picture in a better way.
WIREFRAME