Dancer's body communicates with the immersive space extending the dancer's sensory. Skin-awareness explore the relationship between the body and space, and experiment with the capacity of the body while interfering with the digital technologies that change the surrounding space. The body is not only an entity, but also an action, an experience and an embodied perception.
Skin-Awareness II was successfully exhibited at Ugly Duck in London Bridge. Thanks to all the people who helped and supported in this project.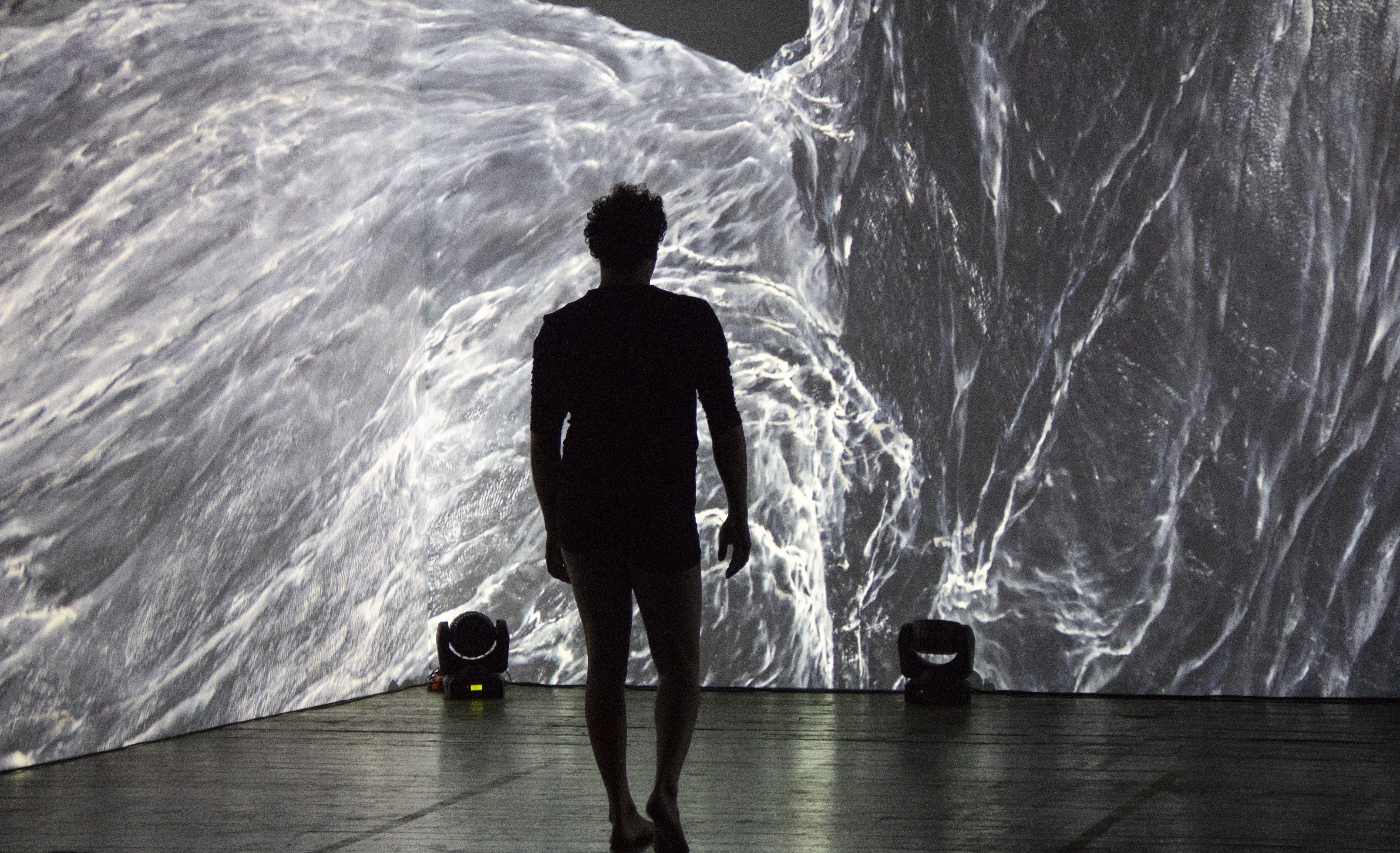 Creidts:
Skin-awareness II Interactive dance performance
Director & Creator: Friendred
Installation & Fabrication & Computation: Friendred
Visual design & Interactive design: Friendred
Choreographer & Dancer: Luigi Ambrosio
Sound producer: John Xie | Joy Lee
Cinematographer: Joseph Rodrigues Marsh
Post Production: Joseph Rodrigues Marsh
Behind the Scene Video Editing: Friendred
Photographer: Friendred | Jiazhong Yin | Xu Shuai
Skin-awareness II crew: Terry Clark | George Wyman Simms | David Gareth Williams | Rita-josy Haddoub | YiZhen Pigeon | Xu Shuai | Taoran Xu | Juli Ette
Thanks professor Atau Tanaka's tremendous support, this project uses SIML technologies from Goldsmiths, University of London Computing as part of Immersive Pipeline project.
Music from Flavien Berger - Leviathan
Thanks Ugly Duck
Behind the Scene Video