Conception
A2 HUMAN/DESIRE from Friendred on Vimeo.
Human scale is compatible, human being as the highest level in biologic chain keeping evolving along with age, but it doesn't mean it's the strongest hierarchy, which decides new generation always progress in compare with the former generations. Desire as essentially important member of conscious mind of humanity, which can be used to demonstrate a lot of human expressions. Also it is powerful manifestation in human scale. Penis is the symbolization of human desire, generalization of the gender genital. Thus I created multiple layer of penis can be changed the angle, rotation and position at the same time according to audience head position, and my physical model is meant to be mapped of different layer of sexual characteristics. ![](/content/images/2017/04/7.jpg) **Physical artifacts:** First I created this 3D model in Cinema4D and deformed this to achieve the effect that I want, then I exported .stl file to slicer of blender. The final step was cut it off by laser butter. What I need to do is stick those slicers according to the pre-made mark in Slicer. ![](/content/images/2017/04/1-1.jpg) ![](/content/images/2017/04/2-1.jpg) ![](/content/images/2017/04/3-1.jpg) **Visual representation** consequently, I chose the head position to influence the perspective of each penis, technically, I used Opencv to grab the face blob. At the same time, I loaded the images of penis, and loaded the pixels of image, read all the pixels. Changing the rotation, position especially the z-depth in commensurate with your face position. ![](/content/images/2017/04/Screen-Shot-2017-04-28-at-5-08-14-PM.png)
A2 vitual human from Friendred on Vimeo.
prototype

This is a failed prototype of physical model, it made by 3D printer. Basically is was twisted and bended together and changed the direction of each one, since gender, sexuality and sexual orientation has bunch of misunderstanding and unequilibrium in our life.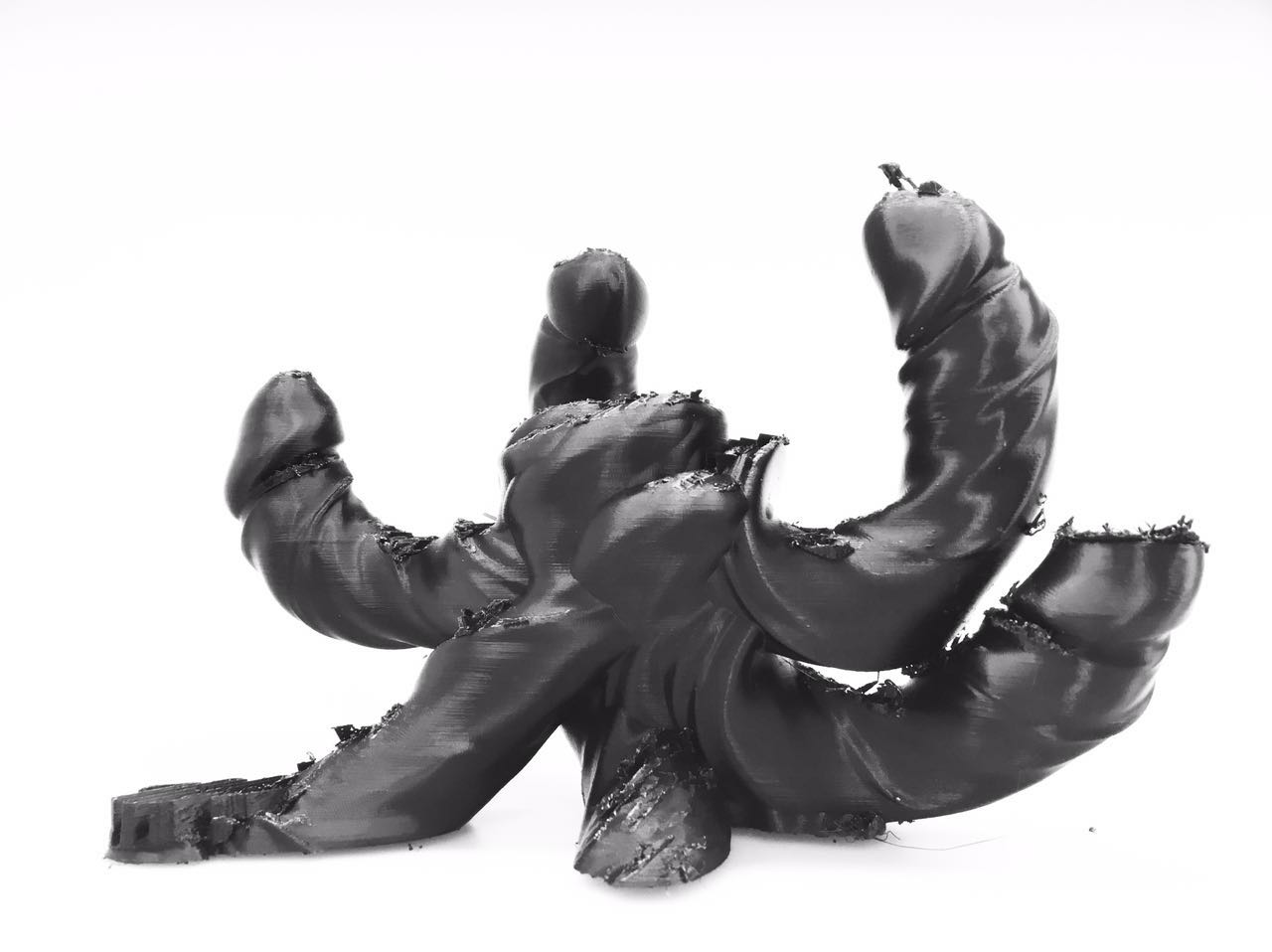 Made by cinema 4D
Future possibilities

I need to do more research about gender, sexuality and genital in a general area as well as in a specific computational field. This time I used cardboard as the raw materials of this project, I need to try the others, for example, iridescent acrylic, metal or aluminum, etc.
Reference & thanks

Processing openCV, Video
Thanks Jakob , Arturas